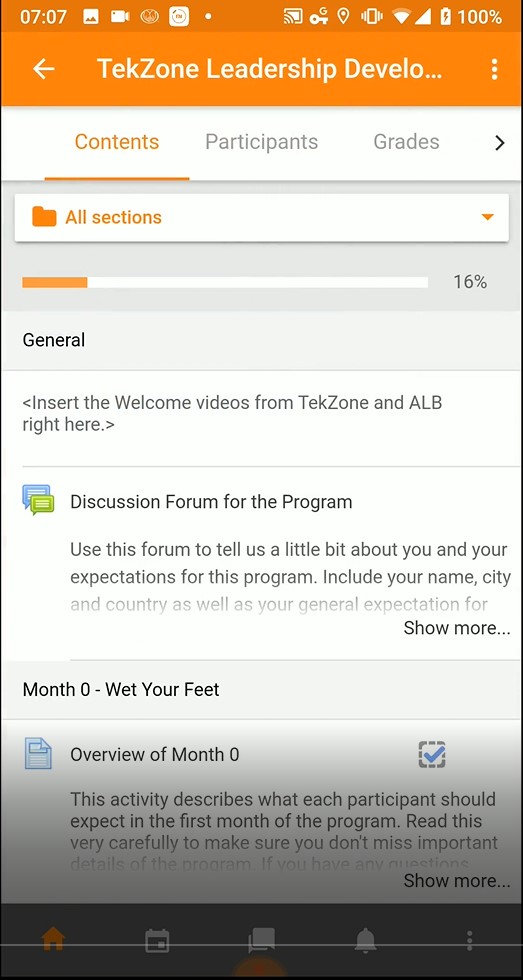 We started TekZone Academy to deliver rich content to young Africans in urban and rural areas. But we are also aware that the Internet is not always available. When it is, it might not be as reliable. To help with this challenge, we have designed TekZone Academy so that you can connect, download your courses to your phone or tablet, then go through the course offline including taking the quizzes. The next time you connect to the Internet, it will synchronize with your account.
To get started with your mobile app, follow the steps below:
Step 1: Install the Moodle app from the play store. See the screenshot below.
Step 2: Connect the app to TekZone Academy. When you open the app, it will ask you for the URL to the web site. put it www.tek.zone/academy
Step 3: Login to the App. When the app connects successfully to the TekZone Academy platform, you'll see the logo and name appear. You will also be prompted to login. Put in your username and password and click "Log In"
Step 4: You're all done. If you followed these steps, you should now be logged in to the app (see image below). You will only be asked to login this once. The next time you launch the app, it will directly open in your dashboard.
Watch the video below to see how easy it is to interact with the application.