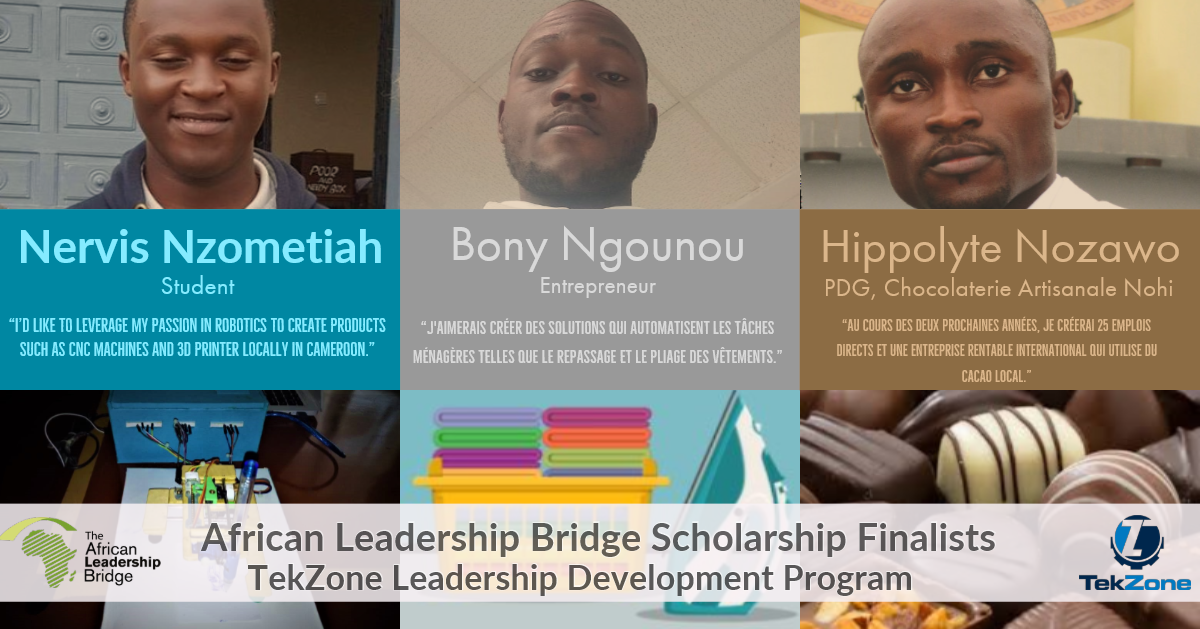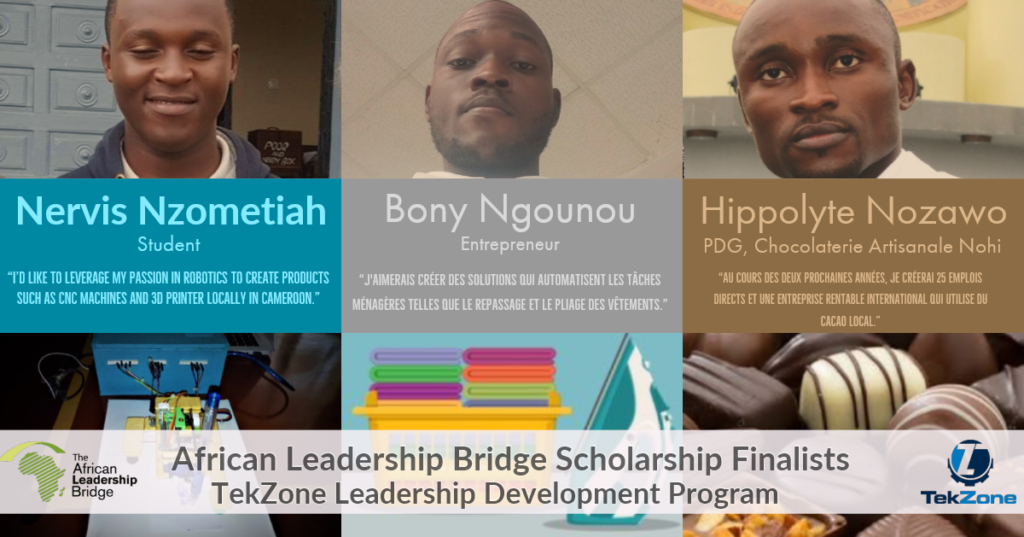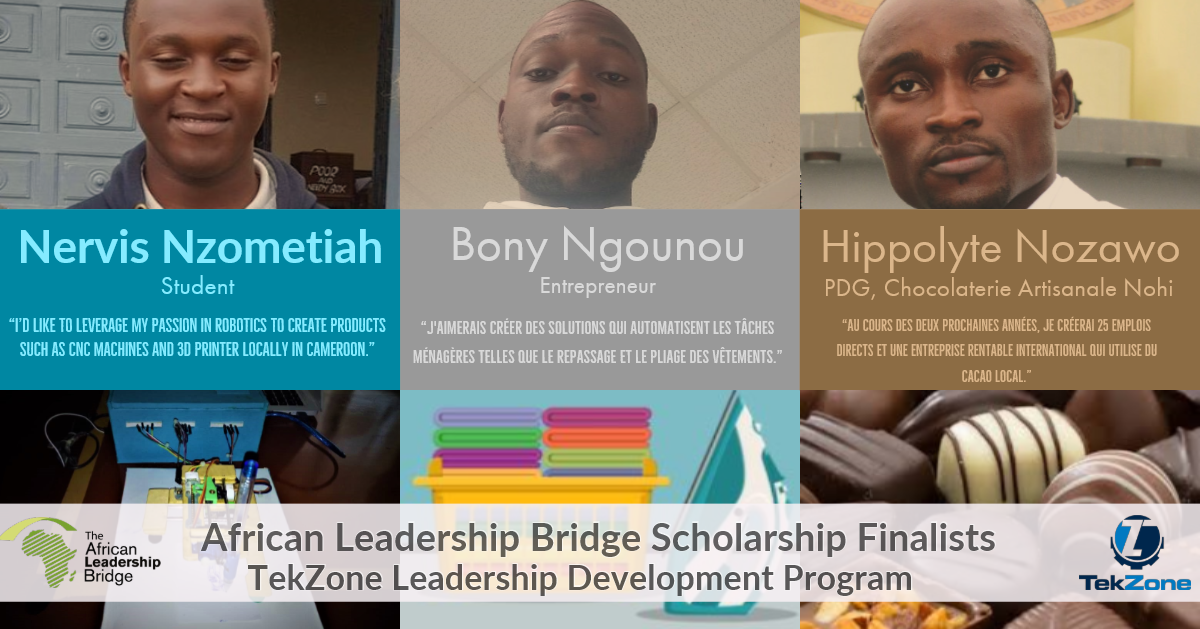 Here are the finalists ALB Fellows for the TekZone Leadership Development Program. 152 showed strong interest, 10% attempted the challenging vetting process. Nervis, Bony and Hippolyte came out on top through their collective vision and their ability to have a positive impact in their community. Join us to congratulate them for this achievement.
As a next step, TekZone and The African Leadership Bridge will collaborate to select the winner(s) for this round of scholarships.
To learn more about this program, visit the following announcement page.